The Whitefield Fund is Whitefield Academy's most important giving priority. The Whitefield Fund provides support to every area of the school and is critical in ensuring our school continues to grow and thrive.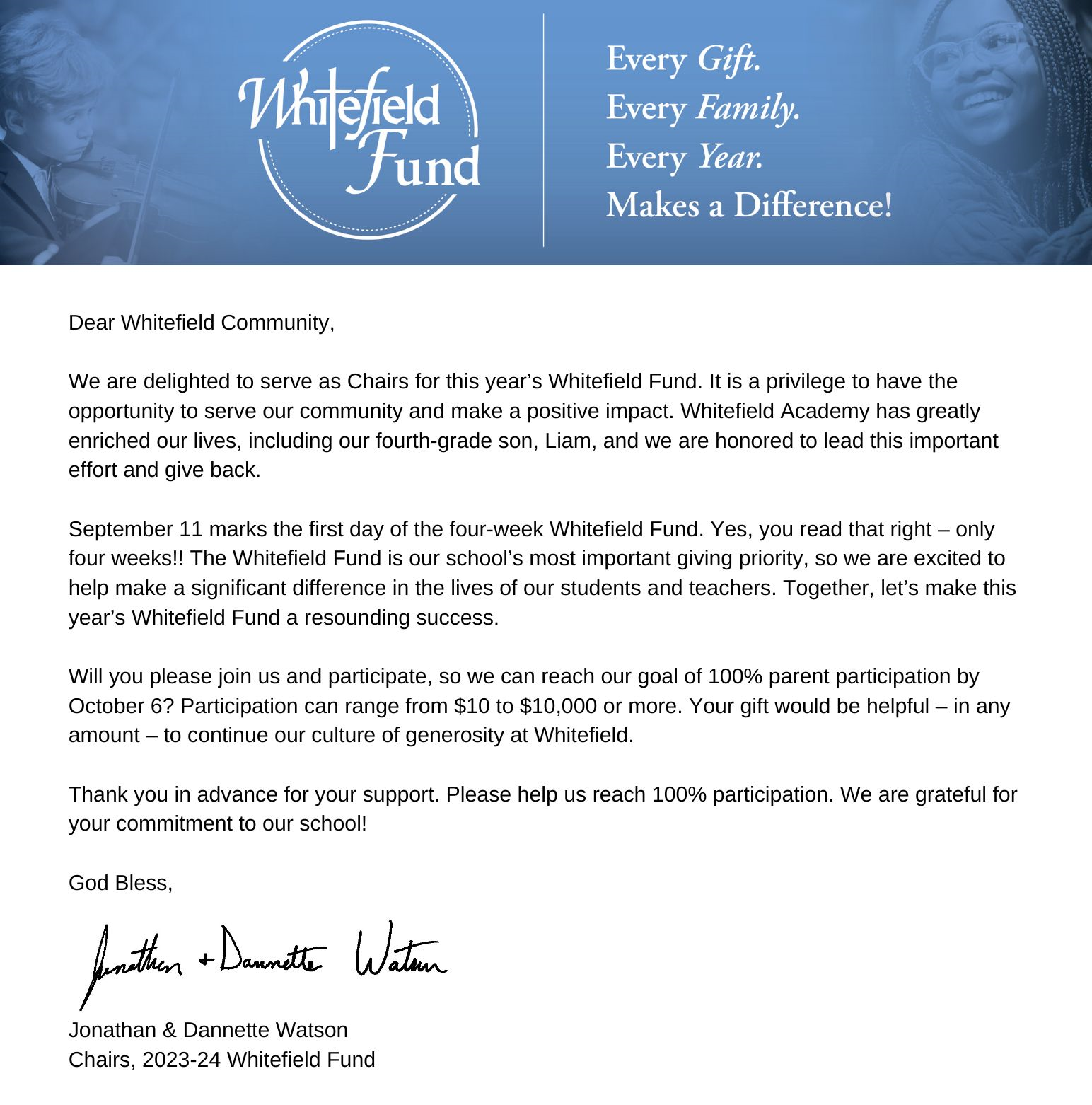 ---
Whitefield Fund at a Glance
All current families are asked to participate in the Whitefield Fund with the goal of 100% participation. Each family will receive a request for support in the fall.
Gifts and pledges count for participation. All pledges are due by June 15, 2024.
Whitefield Fund donors may choose to direct their gift to a specific area of the school that they find most meaningful: athletics, faculty/staff professional development, fine arts, spiritual growth, student life, technology, or area of greatest need.
Gifts to the Whitefield Fund are 100% tax-deductible.
High parent participation in the Whitefield Fund increases opportunities for funding from area Foundations. Support from these Foundations are important for larger capital projects on campus.
The Whitefield Fund MAKES A DIFFERENCE each year by allowing us to create new opportunities and expand current programs for our students and faculty. We are grateful to our Whitefield family for the support and energy they give to the Whitefield Fund that truly embodies our mission of others ahead of self.

Dr. Kevin Bracher, Head of School